Published on Jul 26 2012
// Reviews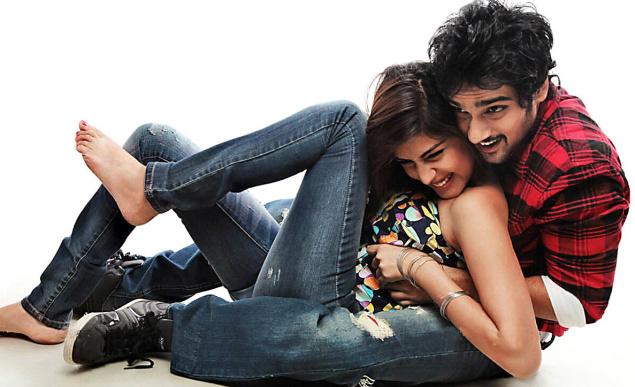 Starring: Sumanth Ashwin, Ria Chakravarthy, Naga Babu, Prabhu, Sayaji Shinde and others
Banner: Padmini Arts and Sri Venkateswara Creations
Editing: KV Krishna Reddy
Cinematography: S.Gopal Reddy
Music: Karthik Raja
Producer: Maganti Rama Chandran, Dil Raju (Presenter)
Story-Screenplay-Direction: MS Raju
Rating: 2/5
Synopsis:
Karthik Rama Swamy (Sumanth Ashwin) is a fun loving youth who lives and dies for dance. He aims to become a top dancer. His father Rama Swamy (Prabhu) and Rajendra Prasad (Naga Babu) are child hood friends. Karthik is the son of Rama Swamy and Nidhi (Ria Chakravarthy) who is an animal lover is the daughter of Rajendra Prasad. Karthik and Nidhi always fights with each other and Nidhi goes to US for higher studies and when she comes back, Karthik instantly falls for her but her tastes are quite different. Both of them fall in love but some untoward incidents and characters leads to their separation. What are the differences that arose between them due to that? How did they overcome to suceed in love forms the actual story.
Performances:
Director MS Raju had casted new faces for all most all the roles of the youngsters. His son Sumanth Ashwin himself is playing the male lead. He delivered a decent performance with his first movie. His expressions are okay for a first timer. And he is terrific in dances. Rhea Chakravarthy is making her debut as heroine. She slightly resembled Genelia and Richa in some angles and she came up with a decent performance. The girl who played the negative role is good.
Naga Babu, Prabhu, Sita, Vijaya Chander, Shyaji Shinde are okay in whatever they are offered.
Technical Performances:
MS Raju who was once a star producer lost his sheen completely after becoming a director. He chose a good subject for the movie but the execution and narration is too bad. The entertainment which should be the backbone of a youthful love story is totally missing. Comedy seemed to be forced at several places. Dialogues are okay. Re-recording and songs by Karthik Raja are too good. Editing should have been better. Cinematography by S.Gopal Reddy is awesome
Production values and the locations are too good.
Final Say:
The movie has big names like MS Raju and Dil Raju in its ranks but fails to live up to their stature. The first half of the movie is average and second half tests your patience. Sumanth Ashwin had got a bad debut. The movie may not make much of noise at the box office. Thumbs down!