Published on Sep 06 2012
// Reviews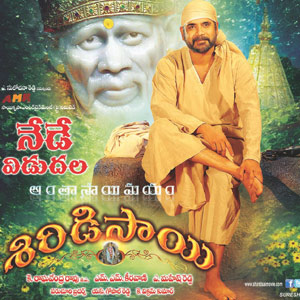 Movie : SHIRDI SAI
Rating: 3.5/5
Cast : Nagarjuna, Kamalinee, Srikanth, Srihari, Sai Kumar, Sarath Babu and others
Directed by : Raghavendra Rao
Produced by : Mahesh Reddy
Banner : AMR Sai Krupa Entertainments
Music : MM Keeravani
Release Date : 2012-09-06
Nagarjuna who has done two memorable devotional films Annamayya and Sri Ramadasu has come up with yet another devotional treat Shirdi Sai. This film was also directed by Raghavendra Rao and there were many hopes on this film. Shirdi Sai fulfils the main purpose it was made for. It will strike right chords with the devotees of Sai Baba.
What is it about?
This film is about Lord Shirdi Sai (played by Nagarjuna) evolution and his life until the death. Sai comes from nowhere to Shirdi and settles there. Within no time people realize his greatness and turn into his staunch devotees. Few people (Sayaji Shinde) don't like him and wanted to send him away from Shirdi. But Sai Baba brings change in everyone.
Performances:
Nagarjuna has outdone himself with this film. It would easily rank amongst the best ever performances of Nagarjuna. Nagarjuna is known for his glamour, but the way he has made this character believable is unbelievable. His performance in the climax scenes is very good. Nagarjuna has many chances to bag number of awards for portraying this character.
All others did a fine job. Srikanth is good in the brief role given to him. Sarath Babu delivered a neat performance. Sai Kumar's character is not utilized properly. Kamalinee made her presence felt. Sayaji Shinde's character is annoying. It is included to generate humor, but it failed miserably due to bad writing. Srihari did a guest appearance. He is alright.
On the Technical Front:
Shirdi Sai is a typical Raghavendra Rao movie on the technical front. Music by Keeravani is good if not great. A couple of songs will haunt. Background score is impressive. Cinematography is neat. Editing is okay. Producers honest attempt to make a memorable film is laudable.
Raghavendra Rao did a decent job. He deliberately kept everything short and sweet as Sai Baba's story is well known to many. He handled the emotional scenes so well and proves yet again that he is a master in getting emotions right.
Analysis:
Shirdi Sai takes into a different mood and world right after the beginning. Director tried to give some clues about the origin of Shirdi Sai, which is still a mystery. Story moves along at a quick pace with nice usage of songs at the right places.
Sai Baba's teachings about life are uplifting. His confrontation with Nanavali (played by Sai kumar) is one of the best scenes in the film. There are some good dialogues in this scene. Despite the weak comedy track, first half impresses with neat orientation.
Second half is even better. Director makes sure that this half is wrapped up within an hour and hence the audiences don't get bored at all. There are some touching scenes in this hour. Climax sequence is the best of the lot.
Shirdi Sai will appeal to the target audience and has good chances to make good money at the box office. Watch it if you are devotee of Shirdi Sai.
Verdict: Shirdi Sai is a devotional treat.