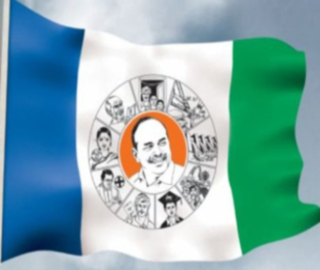 Nine YSRCP MLAs have resigned today to show case that the Jagan party alone is fore front of issues of the people of Seemandhra.
The aim to cause a sufficient impact in the second phase of Panchayat polls slated for July 27 and whose campaign ended today for 6966 panchayat seats.
YSRCP president Vijayamma recalled that Jagan was the lone MP from Seemandhra when he held the placard of United Andhra even in parliament. Now today 9 YSRCP MLAs resigned to strengthen their demand to keep AP united, she said.
YSRCP resignation spree began with the Balineni Srinivasula Reddy and MLA of Ongole putting in his papers.
Followed by Gurnath Reddty , Shoba Nagi Reddy , Bhumana Karunakar Reddy totalling . Both TDP and Congress want to bake their bread in both the regional politics and panchayat polls, said Srikanth Reddy, YSCRP MLA who had resigned last month for United Andhra.