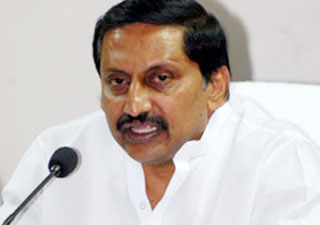 The YSRC has slammed the Chief Minister Kiran Kumar Reddy and his brothers of abusing administration and misuse of police in Chittoor Dist and Pileru assembly segment
YSRC legislators today demanded the State election commission to transfer police and revenue officials in Pileru assembly segment in Chittor Dist of CM Kiran Kumar Reddy for fair and free local body polls.
The legislators said that CI's of Pileru and Valmikipuran and Tahsildars of the six mandals of Pileru assembly segment were totally one sided in favor of CM candidates in last Panchayat elections. The Tahshildars had also harassed the SC/ST and BC candidates denying them eligibility certificates till last moment.
CM and his brothers had a vice grip on the administration and police and opposition parties were denied even basic support .They have charged that in last panchayat elections the CM had influenced the administration to a great extent there by defeating the YSRC candidates.