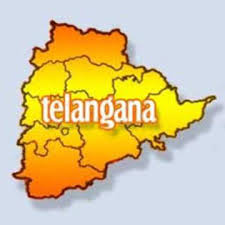 Hyderabad : Leaders of Osmania University Students' Joint Action Committee and Telangana Students' JAC met here on Saturday and decided to float a new political party titled as Telangana Vidhyarathi Party.
The students of the region, who plunged into separate Telangana State movement, have decided to contest in the next general elections. Tentatively, they have decided to contest in 100 Assembly and 17 Lok Sabha constituencies in the region. They have reportedly decided to meet again on September 17 at the OU Arts College to announce their agenda and finalise list of candidates.
The OU Students' JAC also decided to field candidates in 10 gram panchayats in Mahbubnagar, Warangal, Ranga Reddy, Nizamabad and Nalgonda districts.
It is learnt that the Telangana students, who remained a backbone of the agitation, do not want to give credit of achieving Telangana State to the political parties, especially the Congress that was responsible for the suicide of over 1,000 youths.