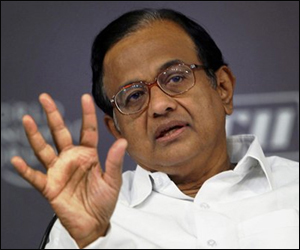 With P Chidambaram expected to be named as Finance Minister, Power Minister Sushil Kumar Shinde has emerged as the frontrunner to replace him in the Home Ministry. The post of Finance Minister was left empty after Pranab Mukherjee resigned from the post ahead of the Presidential election.
The changes are to be made through a Cabinet reshuffle ahead of the monsoon session of Parliament starting August 8, sources said.
Prime Minister Manmohan Singh, who had kept the finance portfolio with himself after Pranab Mukherjee became the President, has decided to appoint Chidambaram in his place, they said. However, a major reshuffle is further expected after the monsoon session of Parliament in September.
While Rahul Gandhi has agreed to shoulder a bigger responsibility in the party and the Congress leadership is veering around the idea of appointing him AICC general secretary (Organisation), he is yet to decide on joining the government. Congress president Sonia Gandhi is, however, keen on her son being in both, the party and the government, sources said.
Although the Prime Minister was keen on inducting Delhi Chief Minister Sheila Dikshit as Home Minister, sources said the party high command has been forced to do a re-think due to the "TINA (There Is No Alternative)" factor in Delhi.
Power Minister Sushil Kumar Shinde, who is expected to take up the Home Ministry, is also likely to be made the UPA Leader in Lok Sabha.