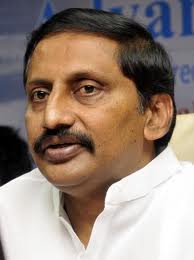 Today the talks between the Chief Minister Kiran Kumar Reddy and Electricity Employees JAC leaderswere fruitful.  The leaders of the JAC agreed to withdraw from the strike temporarily in the wake of cyclone that is going to hit the coastal area.
The JAC leaders announced that the decision for the temporary withdrawal of the strike was taken on the request of the Chief Minister.  They asked all the employees to attend their duties at 6.0 am tomorrow.
They thanked the 30000 permanent and 15000 contract employees who cooperated and participated in the strike.  They also thanked students and general public for their understanding and bearing with the inconvenience.
The request to regularize the contract employees in 23 districts also was pressed in the meeting as told by the Electricity Employees JAC leaders.