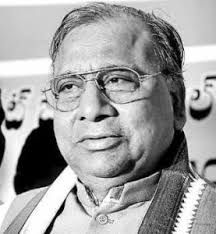 YSRCP has become a den of not only corrupt but also fake note printers and murders, says Congress Rajya Sabha member V Hanumantha Rao.
Contending that the true nature and colors of YSRCP has surface he said that people should note where from the money for their biryanis, liquor had come for attending the YSRCP meetings.
It is a shame that Sharmila and Jagan had been conducting political activities with such corrupt money, fake notes and also with support of rowdies, goondas he says. Hanumantha Rao said he had nothing personal against YSR family but that he wanted to ensure that poor people are not put to trouble due to political games of Sharmila and Jagan.