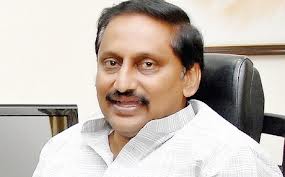 Chief Minister Kiran Kumar Reddy is going to Delhi after one and half months' gap.  Kiran Kumar Reddy is will attend the Cooardination Committee in the evening today.  The agenda of the Cooardination committee is to see that the process of the State bifurcation will go smoothly at the State level.
Kiran Kumar Reddy will be accompanied by eight more Ministers from Seemandhra.  Kiran Kumar is planning to talk against bifurcation in a strong note.  He will present his own argument explaining the committeeabout the loss the two states are going to sustain incase the bifurcation happens.
The talk is that the high command of the congress party is trying to reason with Kiran Kumar to turn to its side.
The coordination committee meeting should in fact be held at Hyderabad.  The reason for conducting the meeting at Delhi and making Kiran Kumar to visit Delhi are indicating that the high command wants to tackle its problem with the Chief Minister of AP in pushing through the bifurcation process.
PCC President Botsa went to Delhi on Thursday.  Kiran Kumar Reddy who is leaving for Delhi today is going to stay on Saturday there to meet Prime Minister Manmohan Singh regarding the Center's aid to the cyclone hit.