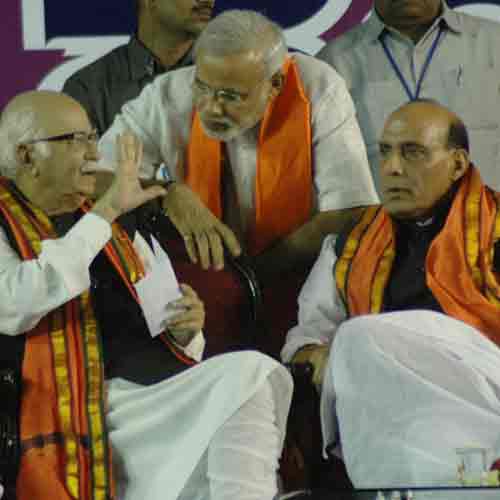 BJP appears to be still inconclusive about its prime ministerial candidate. Its senior leader Lal Krishna Advani, whose life time ambition is to rule the country as Prime Minister, but upset with the sudden emergence of Gujarat chief minister Narendra Modi, often tries to cut down him by comparing with others CMs in the BJP ruled governments. He seems realized that Modi may overpower him in the days to come and claim the PM seat for himself. Hence, he brings in former CM of Madhya Pradesh state Shivaraj Singh Chouhan to counter Narendra Modi. Advani is all praise to Chouhan for developing the Madhya Pradesh state. He said "Modi has just made the healthy state into best, where as Chouhan has transformed a sick-state into a developed state. Chouhan has all those qualities of former PM of the country Atal Bihari Vajpai."
But, BJP president Rajnath Singh is reiterating that Narendra Modi is the most popular leader in the party and he has all those qualities to claim PM post.
However, Chouhan has gracefully sides himself  from this ugly battle stating that Modi is senior to him in the party and he is just like his elder brother. He said Modi deserve to become Prime Minister of the country and there are no questions about it.