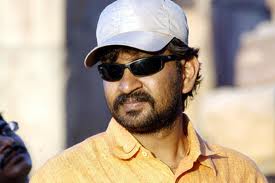 Telugu director S S Rajamouli has expressed his desire to make a Bollywood film with superstar Aamir Khan.
"I would like to do a Bollywood film. I would like to make a historical or a mythological movie. But again when time will come I don`t know what I will do," Rajamouli said.
"Our mythology and history have strong and powerful content. Like the story between Rana Pratap and Akbar, Shivaji and Aurangzeb. It takes a lot of effort to bring that on screen. But I would love to take that challenge," he added.
So, will Aamir be the best and immediate option for his Bollywood debut, Rajamouli says, "That depends on the story, even though I would love to work with him. I cannot make a story that would not suit him and go ask him."
On when he sees his Hindi film debut happening, the director said, "I don`t know. I am still in the planning stages. I am planning it to happen in next two years time."
Known for making `masala` films down south, Rajamouli, however, does not want to try out that for Bollywood debut.
"I don`t see myself making one (`masala` movie in Bollywood). I don`t want to go back to mass `masala` films. I have been doing that from the beginning of my career. I see potential in them. It is just that I moved to universally appealing subjects, I love making films with large canvas like `Magadheera` (historical romance drama)," he said.
Rajamouli`s dream is to make epic Mahabharat`s presentation on big screen.
"For `Mahabharata`, I need a lot more experience. May be it would take eight or nine years to start the project," he said.
Though Rajamouli`s films have been remade in Hindi and have been quite successful at the box office, the director is not keen on remaking his own movies in Hindi.