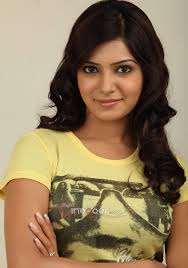 The K-town is abuzz with the rumours of Siddharth's plan to tie the knot with Samantha. While Sid was earlier angered by the rumours and retorted "When I decide to get married, it will not be a rumour. It will be done the right way", later divulged in an interview that he indeed had the plans to marry Sam, and said "It is our personal lives and decision." However, the lady involved did not make as much as a comment on the issue, all along. When we finally got her to speak on the issue, she simply said "I am not getting married anytime soon." Sid's confession, and the rumours thereof, hence stand ambiguous.
Here's a synopsis of what had transpired all the while: Sam and Sid shared the screen for the Telugu blockbuster 'Jabardasth', and more than almost anything, their chemistry took the cake. Nobody could help but notice their eyes on only one another at the audio launch of the film. The two actors later visited the Kalahasti temple, along with the respective families, to perform the Rahu-Ketu pooja, which was all over the media. What fueled the fire is that Samantha has been declining offers of late, leading one to the conclusion that they are indeed tying the knot soon, and Siddharth also seemingly supported the buzz by his confession.
Directed by BV Nandhini Reddy and produced by Bellamkonda Suresh, 'Jabardasth' was to have been released in Tamil as 'Dum Dum Pee Pee'. But Bollywood's Yash Raj Films came into the picture with the claim that the movie is an unofficial remake of their 'Band Baja Baraat', and that they had not acquired copyrights properly. Therefore, the Tamil dubbing plans, acquired by Linguswamy's Thirupathy Brothers, stands cancelled.