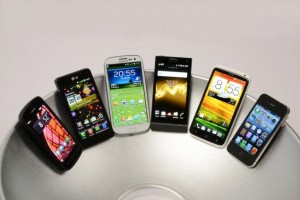 The advent of smartphones, new-age devices and mobile internet has opened up a plethora of exciting opportunities for people across the globe. It has bridged the gap between countries, cultures and people. At the same time, the growing impulse to stay connected 24*7 is posing some serious challenges for the young users.
 The Connected World Technology Report unveiled by Cisco Systems Inc. (Nasdaq: CSCO) says that around 70 percent of the GenY respondents in India compulsively check their smartphones for updates. Of these, 42 percent say that they would feel anxious if they couldn't check their smartphones while 71 percent wish they didn't feel so compelled, but would like to stay connected.
 The study was based on a survey conducted by InsightExpress, of 1800 college students and young professionals aged between 18 and 30 years across 18 countries, including India. It reveals that nine out of 10 respondents globally will get dressed, brush their teeth and want to check their smartphones as part of the morning ritual for getting ready for school or work. In India, 96 percent of those who have smartphones will check for updates as part of the morning routines.
 More worrisome disclosure is the fact that the increasing usage of smartphones may impact the family lives of professionals in the long run. Statistics like 84 percent of Indian respondents using their smartphones in bed, 15 percent admitting to SMSing while driving and over 55 percent admitting that they connect through social media and e-mails during meals with family, reflect a dangerous trend of people getting more and more obsessed with their smartphones.