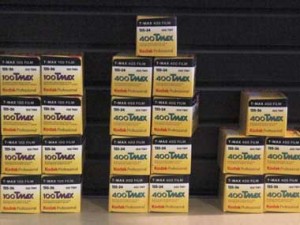 It seems that Apple and Google have joined forces in order to buy patents from the bankrupt Eastman Kodak. According to this report from Bloomberg, which quotes sources familiar with deal as saying the two companies could offer more than $500 million for these patents.
The report said the two parties "have partnered after leading two separate groups this summer to buy some of Kodak's 1,100 imaging patents. The two groups had separately offered less than $500 million for Kodak's portfolio. They now teamed up to offer more together"
Kodak, which filed for bankruptcy in January this year, has held an auction for its patent in August as well but it has not announced any winner. It is believed that nearly 1100 patents are up for grabs.
 It was reported at the time of the auction that Apple, Google and Microsoft Corp made bids, but they were significantly below Kodak's estimates for the patents' value. Kodak said early in 2012 that an outside firm had estimated the value of the portfolio at $2.2 billion to $2.6 billion.Kodak's patents are up for grabs. Getty Images