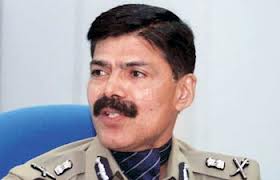 YSR Congress Party Honorary President YS Vijayamma faced hurdles today in her tour in Khammam and Nalgonda districts to visit the flood hit areas and inquire about the loss of crops sustained by the farmers.
Before she entered Nalgonda districts some unidentified miscreants damaged YSR's statues at some places.
Eggs were thrown on the convoy of Vijayamma at Konijerla in Khammam district.  Police of course controlled the situation taking some people in to custody.
Congress party supporters attacked on the vehicles of the YSR Congress party leaders in Huzurnagar in Nalgonda district.  In the violent incident that followed, glasses of the cars were broken and many YSR party supporters were wounded.  On hearing the news police stopped the convoy of Vijayamma at Paidipalli in Khammam district.  Then Vijayamma protested the attitude of the police.
As if it is a competition between the two, YSR Congress party and Congress party supporters started protesting as a result of which roads were blocked that made the vehicle on both the sides came to standstill for three kilo meters.
YS Vijayamma has yet to enter Nalgonda district as per her tour schedule.
Vijayamma is arrested by the Kodada police at Painampalli where the protests were going on and shifting her to Nelakondapalli police station.