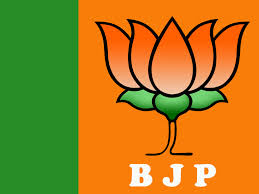 BJP today demanded upgrading of security for its Prime Ministerial candidate Narendra Modi citing the Patna blasts and media reports that there is a heightened threat to him.
BJP alleged that there was "gross negligence" on the part of the Centre and the Bihar government as even standard operating procedures for security like frisking, sanitisation of the area and metal detectors were not used at the Patna rally.
The party alleged that this was done by both the Congress and JD(U) due to political rivalry.
"We cannot do politics on terror. The country has lost two Prime Ministers due to terrorism and we should learn lessons from this. We hope the Centre will take note of the threat to Narendra Modi and not do politics on the issue of security. We demand that Modi be provided adequate security," BJP spokesperson Prakash Javadekar said.
He maintained that the lapses in security at the October 27 rally were "glaring" and these should not be repeated. The main Opposition also insisted that the involvement of terror groups as also Pakistan and ISI should be probed by the government.
"The attack was planned and part of a conspiracy to liquidate Modi, BJP President Rajnath Singh, Arun Jaitley and the top party leadership of Bihar. The terrorists wanted to kill these leaders and also cause a stampede," Javadekar said.
BJP Parliamentary Board had yesterday passed a resolution on the issue. The party has demanded that the Centre also give directions to the states to provide the requisite security to Modi whenever he visits. Modi is expected to address around 100 rallies across the country in the run-up to the Lok Sabha polls.
The party also sought to know why the Congress has fallen silent after an initial formal condemnation of the blasts.
"What does the Congress have to say in the light of new facts which have emerged about the blasts," Javadekar said, adding that the government should not be soft on terror.
Asked what kind of security BJP wants for Modi, Javadekar said, "Government knows what should be done".