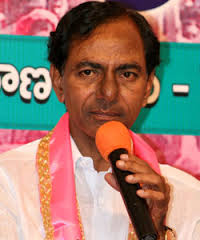 Hyderabad: Former minister and senior leader of TRS Vijaya Rama Rama Rao who resigned to the party, lashed out at the leadership. He said he did not get respect even an ordinary worker deserved.
Referring to the admission of Kadiyam Srihari, he said Telangana agitators chased him when he was a minister and questioned how such a person could be admitted in TRS and given a key position soon after admission. He questioned why senior leaders like Nayani Narasimha Reddy were not given any posts in the party. Stating that the aim of TRS was to achieve Telangana, Vijayarama Rao said there was no need for any movement after that aim was achieved. He said the Telangana process was rapidly progressing in the union home ministry. He said it was improper to state that Congress could not be trusted even at this stage.
It may be recalled that three top leaders of TRS, Vijaya Rama Rao, Chandrasekhar and Chandulal recently met the AICC general secretary and AP affairs incharge Digvijay Singh at Delhi. They are likely to join the Congress and contest as the party candidates in the next elections.
When asked about the news that 8 top leaders of the TRS including several ministers would be joining the Congress, Viayarama Rao said he too heard the news. He said the other two leaders who met Digvijay Singh along with him were also likely to quit the TRS.