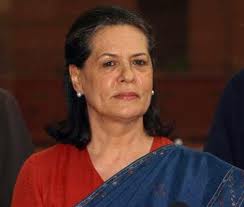 Hyderabad : Has the Congress president Sonia Gandhi directed the Hyderabad city Congress legislators not to attend the Telangana Sadhana Sabha organized by the party's Telangana leaders?
It is a known fact that the meeting was organized with the blessings of the Congress High Command and Sonia Gandhi. Still it is being said that Sonia Gandhi has directed the city MLAs not to attend the meeting.
Two city ministers Danam Nagender and Mukhesh Goud did not attend the meeting. While Danam remained in Delhi, Mukhesh did not attend, though he was in Hyderabad. Both said they did not get invitation. Danam even said that they had clear instructions from Madam not to attend. Why has Madam who herself gave permission to the Telangana leaders to hold the meeting, asked the city leaders not to attend?
This is the question being widely discussed in the Congress circles.
City MLAs Vishnu Vardhan Reddy (Jubilee Hills), Marri Sasidhar Reddy (Sanat Nagar), Manemma (Musheerabad), Dr. Shankar Rao (Cantonment), Akula Rajender (Malkajgiri), Devireddy Sudhir Reddy (L B Nagar) and Kichennagari Lakshma Reddy (Medchal) had not shown interest in attending the meeting. They remained in their constituencies and had not bothered to attend the Telangana Sadhana Sabha. It is now being said that all of them abstained from the meeting as directed by Sonia Gandhi. If Sonia gave such directions, why did she do so? Is the madam thinking of conceding Telangana without Hyderabad?
This is the question bothering the Telangana leaders now.