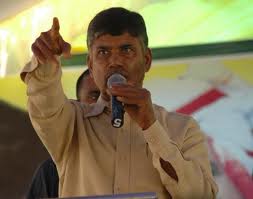 TDP president Nara Chandrababu Naidu today defended the party intervention at Dehradun and Delhi, in support of rescue operations for stranded Telugu pilgrims of Uttarkhand.
Naidu who returned from Dehrarun today along with 113 other pilgrims said that, he had intervened and pressed his party machinery to provide succor to pilgrims, only after he saw the lethargy of the state and central governments.
Under the aegis of the NTR memorial trust the TDP had so far organised journey of nearly 400 persons from Dehradun. In all, the NTR trust spent around Rs.1.87 crore for air crafts and another Rs.28.5 lakhs for relief material, food packets, water bottles, etc.