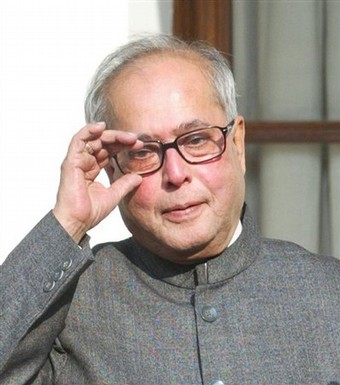 UPA nominee Pranab Mukherjee on Sunday met ruling Congress MPs, MLAs and MLCs as part of his campaign for the July 19 Presidential election.
Mukherjee, who arrived here from Chennai this morning, met the Congress legislators and the Union ministers at Jubilee Hall.
In a brief interaction with media after the meeting, 77-year-old Mukherjee expressed gratitude to all parties who have extended their support to his candidature.
In an oblique reference to Trinamool Congress, he said he had also appealed to those parties that are undecided on whom to support in the Presidential election, to support him.
To a query on BJP, BJD and AIADMK-backed nominee P.A. Sangma's remark regarding his prospects to get elected to the highest constitutional post, the former finance minister said, "I don't know, I don't believe in miracles".
Meanwhile, a fire broke out at the Jubilee Hall, the venue of the meeting, shortly after Mukherjee and other leaders, including Chief Minister N. Kiran Kumar Reddy, had left the venue.
The blaze was doused by fire tenders that were rushed to the spot. Calling DMK a 'stable partner' of UPA, Mukherjee on Saturday launched his campaign from Tamil Nadu.