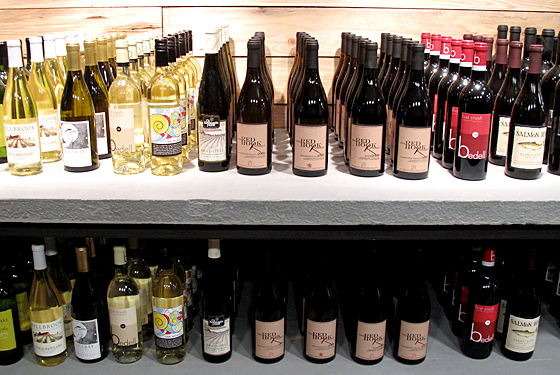 On the first day of newly opened liquor shops, irate public went on a rampage at three places in the state on Sunday, damaging the outlets and causing loss worth several lakhs of rupees.
In the city, many wine shops remained closed due to lack of stock. Over 60 shops for which no one applied for licence did not open.
More than 20 women of Durga Nagar in Film Nagar attacked a wine shop, demanding that it be shifted from there. The shop was allotted to the previous owner, Ramu, in the recently conducted lottery.
'No one in the locality earlier asked us to shift. I got licence to run the shop and purchased Rs 20 lakh worth of liquor. Suddenly, they attacked, damaged and even looted liquor worth Rs 15 lakh,' he said. Police rushed to the spot and dispersed the agitators.
Meanwhile, at Gopalapuram village of Muthukuru mandal in Nellore district, irate villagers raided a belt shop running in a residential area.
The owner allegedly refused to shift it to some place away. The villagers destroyed bottles worth Rs 1.5 lakh. They said the owner got the outlet in the 'unofficial auctioning' of belt shops by new licensees.
At Parkal in Warangal district, two shops were attacked by TRS activists for selling liquor at higher than MRP.
Around 7 p.m., TRS activists led by mandal president D Vijayender Reddy picked up an argument with the owners of the two shops and smashed bottles worth Rs 15 lakh.