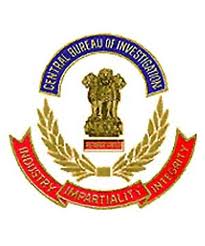 The Central Bureau of Investigation on Wednesday strongly opposed any grant of bail to Kadapa MP and YSR Congress leader Jagan Mohan Reddy by alleging that there was a loss of about Rs 43,000 crore to the state exchequer due to undue favours doled out by the YS Rajasekhara Reddy regime to investors in Jagan's companies.
Jagan is accused number one in the disproportionate assets case.
Additional solicitor-general Ashok Bhan, appearing for the CBI, argued before justice Samudrala Govindarajulu of the High Court that Jagan had committed violations which were 'glaring and massive', and his modus operandi was to enrich himself at the cost of the state. The gravity of the case was serious, he said.
When the judge asked him whether it was loss to the exchequer or gain for the companies, the CBI counsel replied that it was loss to the exchequer.
Referring to the contention of Jagan's counsel Ram Jethmalani that YSR Congress had won 15 of the 18 Assembly seats in the recent bypolls, Bhan remarked that 'innocent voters' had cast their vote in favour of Jagan's party and it was not a big thing to win 15 seats and that he cannot become chief minister with the support of a mere 15 MLAs.
The judge took serious exception to the remark and cautioned the CBI counsel not to make such comments in the court. 'Voters are not innocent as presumed by you,' he said.
Earlier, Jagan's counsel Ram Jethmalani said CBI officials cheated the court by arresting the MP on May 27.
The CBI court had said arrest would not take place but he was arrested without citing reasons in the remand report, he said and termed the arrest as illegal and fraud on the law.
CBI officials intentionally issued summons on May 24 asking him to appear before it on May 25 despite knowing that he was fighting a political battle with the ruling party, he said and pointed out that the charges of money laundering did not figure in the FIR.