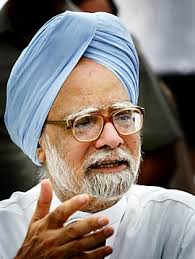 The representation to the Prime Minister Manmohan Singh by APNGOs, RTC, Electricity Employees and Students Organizations did not bring any changes in the current situation in the State.  The delegation led by Ashok Babu put forth their views on the decision taken by CWC for the bifurcation of the State and requested the Prime Minister to take steps to keep the State united.  They pressed forth their points like problems like sharing of the resources of the State- water and electricity and Seemandhra peole losing job opportunities and other problems if the bifurcation takes place.
Manmohan Singh said in the manner that is expected from him in the current situation that as CWC has already taken a decision, he cannot assure anything on that matter in favor of the demands put forth by the delegation.  Secondly he advised that any problems connected to the bifurcation issue can be taken up to the Antony Committee for which it is created and the Committee will appraise the Government so that the Bill on the bifurcation can be made keeping those points in to consideration.
It seems a miracle also was not expected from the visit of APNGOs' Association President Ashok Babu to Delhi meeting the Prime Minsiter.   But he says after meeting the Prime Minister that still some hope is there as it seems that the Government is for reconsidering the issue of the bifurcation.