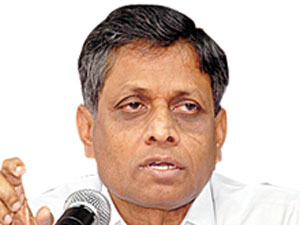 Even before former TDP leader Dadi Veerabadra rao is ready to join YSR Congress party, he is facing a stiff resistance from party cadre in Anakapalli. Konathala Pedababu has stated that "It is surprising to see him getting ready to join our YSR Congress party, which he once described as robbers' party. There is no use of his arrival into our party. He was not even able to get back his deposit during last elections."
YSRCP workers have shouted slogans against Dadi Veerabadra rao at party office in Anakapalli. They said if the party  allows persons like him to join the party, then the party will meet the same fate of Praja  Rajyam party one day.
However, Konathala Ramakrishna has asked YSRCP cadres to refrain from such statements against him. He said whatever Jagan Mohan Reddy decides about his induction into party, we will abide by his decision. We will resolve our issues in the party meeting."
Dadi's followers also irritated with his  decision. When he asked their opinion about joining YSR Congress party, they asked what is the use of consulting them, when he already quits the party and made-up his mind to join YSRCP?
He was shocked to see them left the meeting in middle shouting slogans 'Chandrababu Zindabad' ,'TDP Zindabad.' Later, speaking to media they said "Dadi has betrayed the party for merely not giving him MLC post. We don't want to follow such person. We don't accept any other person as our leader except Chandrababu."