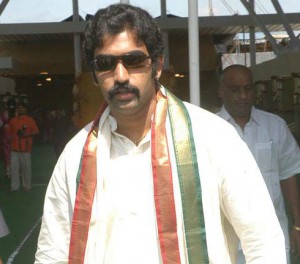 Hero Nandamuri Taraka Ratna has reportedly got married secretly on Thursday.
According to information, he has married one Alekhya of Nellore with whom he has been in love since some time. Reports also state that Alekhya is the niece of a woman leader of TDP. The two got married without the knowledge of the Nandamuri family members in the Sanghi temple on the outskirts of the city.
Taraka Ratna has secretly married the girl. Apart from few close friends, no one from the family was present at the marriage. It is learnt that the Nandamuri family members were shocked on knowing about the marriage.
Alekya Reddy is a costume designer. She worked for Nandishwarudu movie as a costume designer.