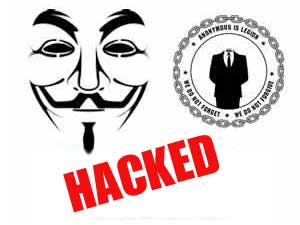 New Delhi, Mar 31: With the power of internet invading into our daily life like never before, there are all chances that will not be able to indulge in that privilege on Saturday, Mar 31. The hacking group, Anonymous has issued a warning to shut down the internet.
Interpol's Secretary General, Ronald K Noble has been quoted as saying, "Operation Global Blackout 2012 looks to shut down the internet for a whole day tomorrow (Saturday) by disabling its core DNS servers, making websites inaccessible."
The matter was conveyed by Noble who was attending the 13th DP Kohli memorial lecture on "Multijurisdictional Investigation: Operation Unmask" in Delhi when he spoke about the hackers threat. According to Noble, the group 'Anonymous' was protesting due to the Wall Street crashing and to vent their anger on the leaders responsible for the same.
Noble added, "Investigations have already been launched by Colombia, Chile and Spain as their private and public websites have been attacked by the group."
In a bid to avoid any dire consequences that might emerge from this, the Interpol has already launched Operation Unmask to deal with the hackers group and have reportedly arrested 31 alleged members in two different phases in Feb and Mar, 2012. Intending to take revenge on the Interpol's move, Anonymous vowed vengeance and carried out a series of cyber-attacks globally on the Interpol on Feb 28.
Noble also stated, "At its peak, the wave reached 400,000 attacks per minute. My parents' home address and phone number were published on websites."
Noble commented that there are 2.3 billion internet users in the world of which 1 million are affected by cyber-crime every year. The cost of such crimes perpetrated on the internet amounts to $388 billion dollars.