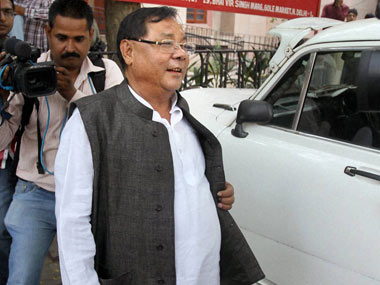 The Telugu Desam Party is weighing the pros and cons of supporting PA Sangma during the Presidential elections to be held on July 19.
Though the party is yet to take a final decision in this regard, the party leaders are veering round the idea of supporting the former Lok Sabha Speaker.
Party sources said that TDP leaders were of the opinion that though Sangma was the Presidential candidate of BJP-led NDA, the tribal leader was not a member of BJP all through his political career and hence, the fear that TDP will lose the support of minorities' was unfounded.
With Sangma having secular credentials and TDP not being a part of NDA, the party leaders felt that extending support to him will not send any wrong signal in public.
The leaders observed that secular parties including Tamil Nadu Chief Minister and AIADMK leader Jayalalithaa and Orissa CM Naveen Patnaik having already extended support to Sangma, sought the support of other political parties.
Senior leaders pointed out that TDP's support to Pranab will send a wrong message, that the main opposition to Congress in State has joined hands with Congress in the prestigious Presidential election.
Party leaders, who do not want to be named, told The Hans India that the TDP's decision on supporting Presidential candidate will be crucial for its survival or strengthening its base in state politics.
In the wake of reports that TRS and YSR Congress will support Pranab, as a main opposition party, Telugu Desam should take its decision reflecting the party's political ideology and also its role in national politics in future.