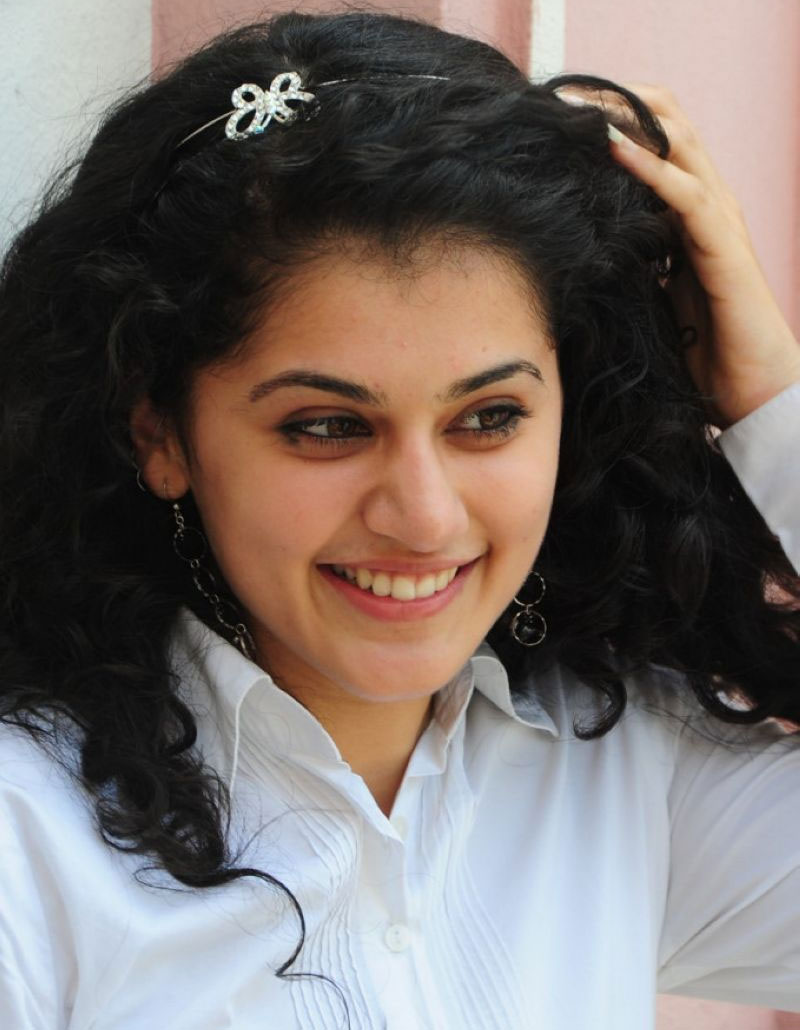 Stunning beauty Tapsee may not be having any success to list with but her sumptuous glamor treat turned many into her die hard fans. However she herself is a die hard fan of super speedster Australian Cricketer Brett Lee.
She says she never even dreamed that she would meet and interact with him in her life time. However it turned to reality in a IPL match in Chennai.She stated that since her school days she used to be a big fan of Brett Lee and confessed that even fell for him. She delightfully revealed that organisers of CSK and KKR match arranged to meet him and speak with him which was a happy moment for her.
She said it was like world winning moment for her!