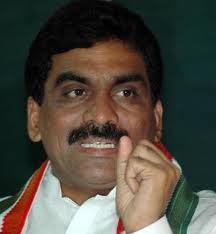 Vijayawada MP Lagadapati Rajgopal has fought fervently to keep Andhra Pradesh united. He was one of the strongest advocates for the cause of a United Andhra and had protested vocally against a split.
Now that a split is announced, what would happen to the fighter? He had earlier resolved that he would give up politics if the state is bifurcated. Apparently, he even said that the elections would happen in a United Andhra.
As Telangana has been granted, what would his next step be?