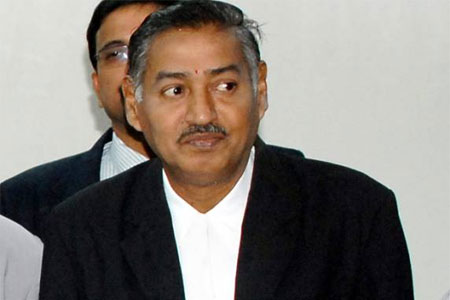 The Anti Corruption Bureau Court on Tuesday extended the judicial remand of suspended Central Bureau of Investigation (CBI) judge Pattabhi Ramarao, the accused in cash-for-bail case of former Karnataka minister Gali Janardhan Reddy in an illegal mining case, till July 13.
The court gave this direction when the officials produced him in the court following expiry of his custody. Following the court directions, the officials shifted Pattabhi Ramarao to Cherlapally Central Jail.
The ACB has charged Pattabhi Rama Rao as one of the key accused in the cash-for-bail case.
It may be mentioned that Ramarao is facing the charges of accepting a bribe of Rs 6 crore to grant bail to mining baron Gali Janardhan Reddy in the illegal mining case of Obulalpuram Mining Corporation.
Meanwhile, the court adjourned the hearing on bail petitions of Pattabhi Ramarao, retired Judge P V Chalapathi Rao and Pattabhirama Rao's son T Ravi Chandra to July 4.
The court posted the petition for July 4 after hearing the arguments and counter arguments over their bail petitions.