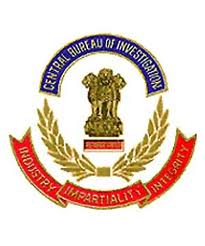 He is known to have a surprise element in all his operations. But of late, his 'enemies' appear determined to beat him in his own game. There is more to 'Operation Lakshminarayana' than merely obtaining the Call Data Record (CDR) of the senior CBI officer.
The corporate honcho, a relative of KVP Ramachandra Rao, has obtained the call data record of the CBI joint director and even went to the extent of having him 'shadowed' to keep track of all his movements.
The shadowing is said to have went on for several months without Lakshminarayana getting the slightest inkling that it was he who was 'under surveillance.'
Top sources disclosed that after the CDR was obtained from Nanded in Maharashtra with the help of a Hyderabad-based detective agency, the next step in the operation was to shadow Lakshminarayana to know the people he is meeting places where he met them.
Though the Central Crime Station (CCS) sleuths investigating the leak of Lakshminarayana's CDR are tight-lipped over the detective agency, sources confirmed that it was a Hyderabad-based agency, whose owner was a close follower of YSR then and his son Jagan Mohan Reddy now.
So, he took a major risk in 'probing' Lakshminarayana.
Sources said Lakshminarayana was followed mostly in the evenings, once he was through with his work at the CBI office. 'Some photographs of him entering certain premises have also been taken,' the sources said.
Investigators said besides getting to the bottom of the CBI official's CDR leak, which may not take much time to unravel, the sleuths will also seek answers from the detective agency owner about the shadowing angle.
"It is too early to comment as we are yet to question the detective agency owner. It is Hyderabad-based and we will be questioning him shortly on various aspects," a police official associated with the investigation said.
"The detective agency has gone to a great length to know the personal details of Lakshminarayana, which should actually be nobody's business.
However, since the matter involves a senior CBI official, it becomes serious,' the official said, adding the detective agency 'minted money' in the whole deal with the corporate honcho.
'The CDR was obtained early this year and thereafter it was followed up with tracking Lakshminarayana's movements which took quite a few months,' sources said.
Once the CDR was obtained, the detective agency reportedly shortlisted the names of some persons whom the CBI officer telephoned frequently and then began the shadowing to cross check whether he was meeting the same persons he frequently called and the time he spent with them, sources said.