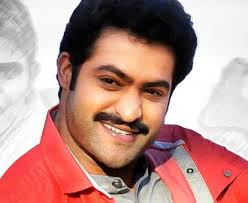 Until now, the filmy circle had kept away from taking sides in the political volcano in AP. With the exception of two known actors, the top celebrities kept their silence. One of them may soon come out of his shell. Its none other than Jr NTR, whose film Ramayya Vastavayya will be out only after September.
This commercial entertainer will have a few dialogues that are suited to the political upheaval going on in AP. Director Harish Shankar wanted to have these controversial dialogues to support the state's mood. Everyone wonders what the dialogues are.
There is already talk that Jr NTR is distancing himself from his political family. These mystery controversial dialogues will surely kick up some dust during the release of Ramayya Vastavayya.