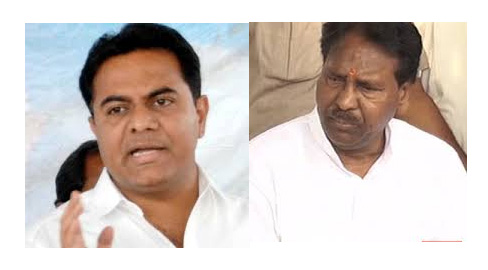 Hyderabad : TRS MLA K T Rama Rao met union minister for textiles, Kavuri Sambasiva Rao here on Saturday morning
The meeting attained importance in the backdrop of Kavuri making a U Turn on his stand on Telangana.
However, KTR said he did not talk about politics with Kavuri. He said he had taken the problems of handloom and textile workers to the notice of the union minister. He however said that he was welcoming the remarks of Kavuri as he is an important member of the Congress High Command.
KTR said he asked the union minister to set up a common textile park with an estimated outlay of Rs.  210 crore. He said he had requested the union minister to apply the loan waiver scheme to workers of the mechanized looms and extend 'Pavala Vaddee' loans to them. Kavuri expressed his willingness to visit Sircilla after the Panchayat elections, KTR added.