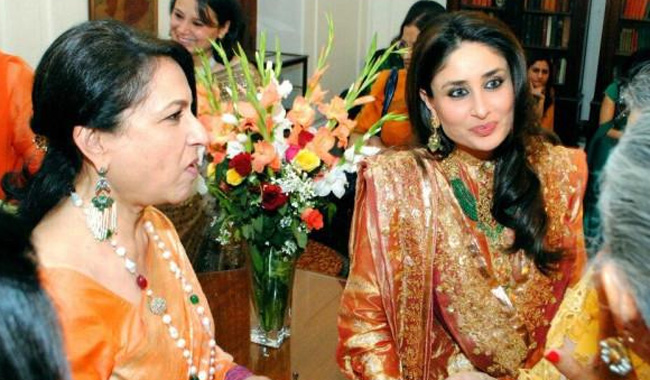 New Delhi: Kareena Kapoor Khan's personal life has been under speculation ever since she has made a lifelong alliance with her longtime beau Saif Ali Khan's family. And why would not it be interesting, after all, the Kapoor girl has been living a perfect fairytale life.
And as a cherry on the cake, she has the perfect mother-in-law. In the latest issue of Filmfare magazine, Kareena has revealed her equation with her MIL and how she is treated by her.
"When I am with the family, I am treated like a daughter. Sharmilaji treats me like a daughter. We are not in the 1900s. We don`t live like traditional saas bahus. We just went to the Maldives for a holiday where I wore a bikini in front of my mother-in-law. It`s normal. I don`t understand why it`s such a big thing. I would do the same with my mother."
On her part, MIL Sharmila loves the fact that Kareena understands the Pataudi family's customs and tradition, revealed a leading entertainment and lifestyle magazine in one of its previous issues.
Well, surely the two ladies share great understanding and who knows their bonding could be an inspiration for another saas-bahu TV saga. What say?