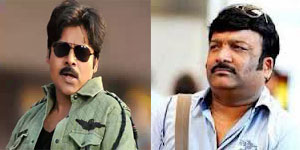 It is heard that the noted writer Kona Venkat  has narrated a story to Pawan Kalyan. Currently Venkat is working with big heroes and it is heard that he is keen to work with Pawan Kalyan.
For this, he has written a full length masala story and narrated to Pawan.
Meanwhile, the filmnagar folks are stating that Kona Venkat is keen on directing this film by himself. As of now, Pawan is doing a film under the direction of Trivikram Srinivas.
After that which film he will do no one knows. So, if Pawan likes the story of Kona Venkat it will not be a surprise to see that project taking off.